International (IEC) and European (CENELEC) Zone Areas

The International Standard IEC 60079-10 defines the guidelines for classifying hazardous areas into zones based upon the frequency of the occurrence and duration of an explosive gas atmospheres.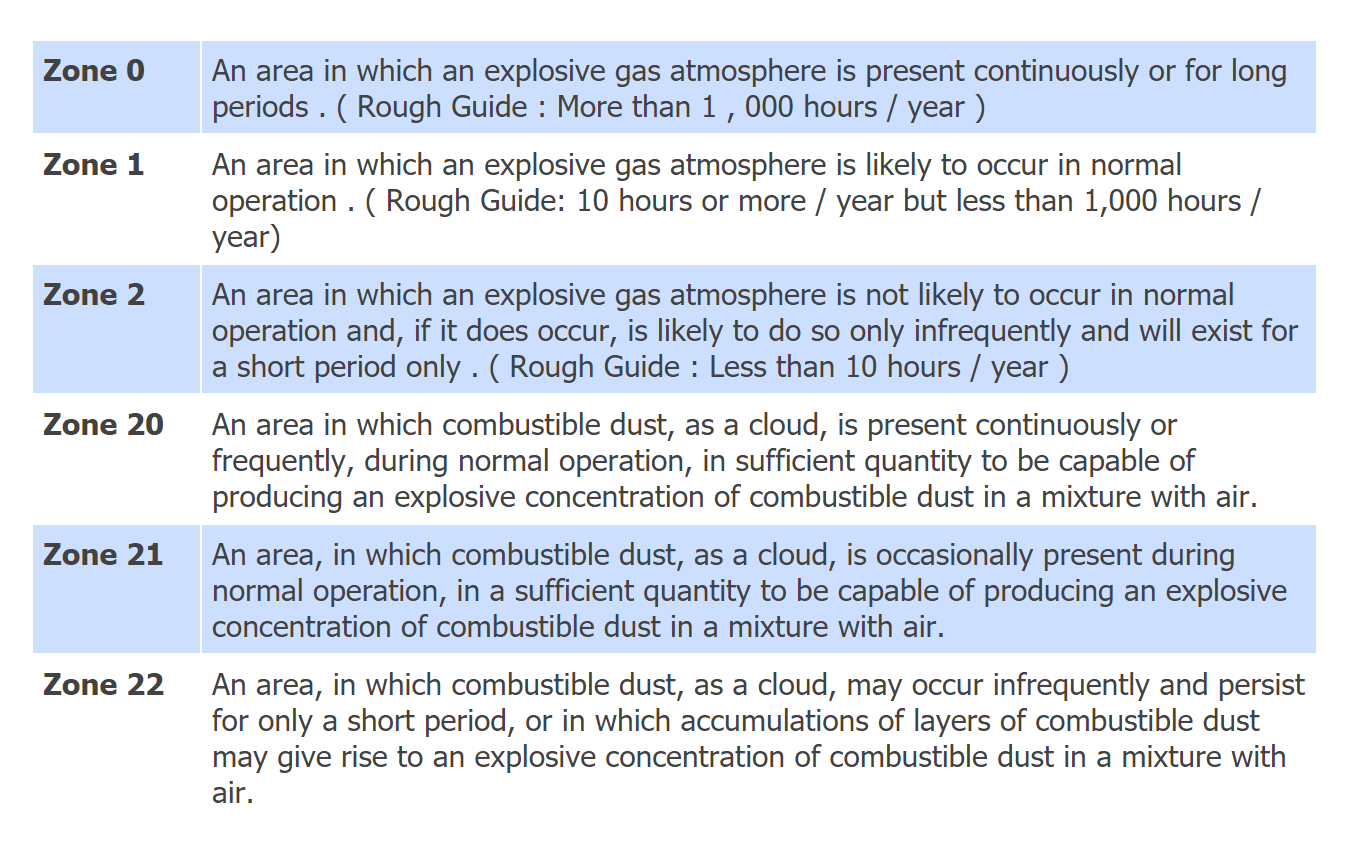 The European Committee for Electrotechnical Standardization (CENELEC)
Due to the different standards for equipment used in hazardous locations had effect of creating trade barriers within the European Community . Then, the members of the European Community decided to establish uniform standards for hazardous location apparatus and to accept each other's product certificates The harmonized European Standards were developed by CENELEC, based on IEC recommendations, are called EN European Standard (Europaische Norm).


International - IEC / CENELEC Standards Download [ 25 KB ]

Protection Techniques Download [ 24 KB ]